Happy New Year!
Hopefully you folks are having a good- or at least not terrible- start to 2022.
We're so glad to have you all here with us for our 15th anniversary year. It's going to be a big one!
– Katie, Digital Overlord
Time Bomb is nominated!
Brawler and Harker are both nominated in the Comic Scene awards- and you can still vote until the end of January! Thank you so much for nominating us- it really tells us all the hard work we do to make awesome comics is appreciated. You can sign up to vote in the awards over here- please do!
Harker is Beloved!
Pipedream Comics have placed Harker in their Top 30 Comics of the year- we're honoured to be in such amazing company! Check out the full list on their website over here.
Our New Year Gift to You!
We're running a massive physical sale! You can get 50% off on our classic and newer titles- from Defiant to Dick Turpin! It's running till the end of January so you have plenty of time to get your hands on whichever Time Bomb book you've been thinking about buying- check out the store for more!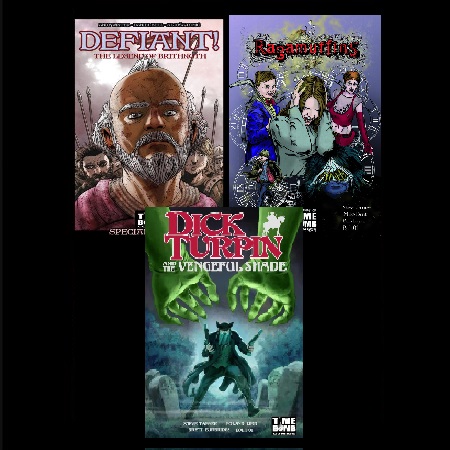 And debuting for preorders next month…
Rotten under the Snow!
Leningrad is frozen, under siege, and haunted…
It's a new horror-scifi-war story graphic novel one shot from artist Mike Bogdanovic, colourist Danielle Wiebe, letterer Aaron Rackley and written by me! I'm very excited about it and I would personally be so grateful if you'd check out the preorder campaign when it goes live
The link to be notified on launch is over here!