Spectrum raised £9,635 via support from 400 backers!
We didn't need more proof that you love Gerry Anderson's iconic shows, New Captain Scarlet, Terrahawks and Space Precinct as much as we do, but we've got it anyway.
Thank you so much. I can't wait for you to get to read it.
And now on to the rest!
– Katie, Digital Overlord 
Make sure you're following our social media accounts to stay up to date!
Twitter: @TimeBombComics 
Facebook: @TimeBombComics  
Instagram: @timebombcomicsuk  
Pre-Order Spectrum!
One of the best ways to get Spectrum out there is to pre-order it at your local comic book shop. This is also a good way to support the places we all love. You can get your LCS to pre-order if from Diamond using the code MAY222903. 
Mega City Book Club!
We were delighted that our publisher, Steve Tanner, was able to guest on the Mega City Book Club podcast- he talks British comics, Gerry Anderson, Spectrum and more! Listen over here.
Portsmouth Comic Con
The Time Bomb Team were in Portsmouth last weekend, meeting a ton of you and debuting Rotten Under the Snow! Thanks so much to the Con team for making the weekend so great.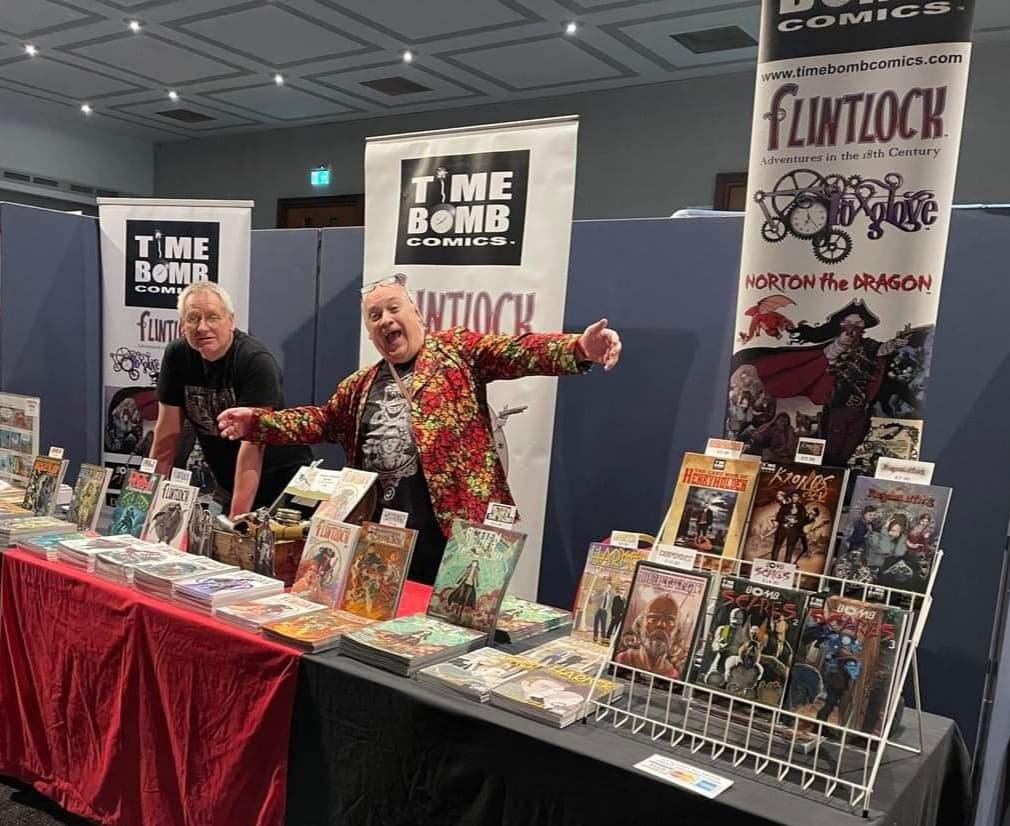 Rotten Under the Snow in our Shop!
You can now get our newest publication directly from us. I'm biased, but I think you should check it out!