It's 2021!
And based on everything happening right now, who knows what tomorrow will look like. One thing I can promise is that we have a whole lot of great comics coming to you soon- make sure you're following us on Twitter and Facebook to stay up to date on everything going on. 

– Katie, Digital Overlord 
2021 NEW YEAR SALE
To ring in the new year we're running a sale- you can get up to 50% off some of our titles. Head over and check it out!
Announcing… FLINTLOCK 5!
Timebomb's flagship title, Flintlock returns! The Kickstarter will be launching in February- for now check out this link to hear from writer Steve Tanner.

Also, I'm delighted to share the new volume's cover art (by John M Burns) for the first time here! 

Link here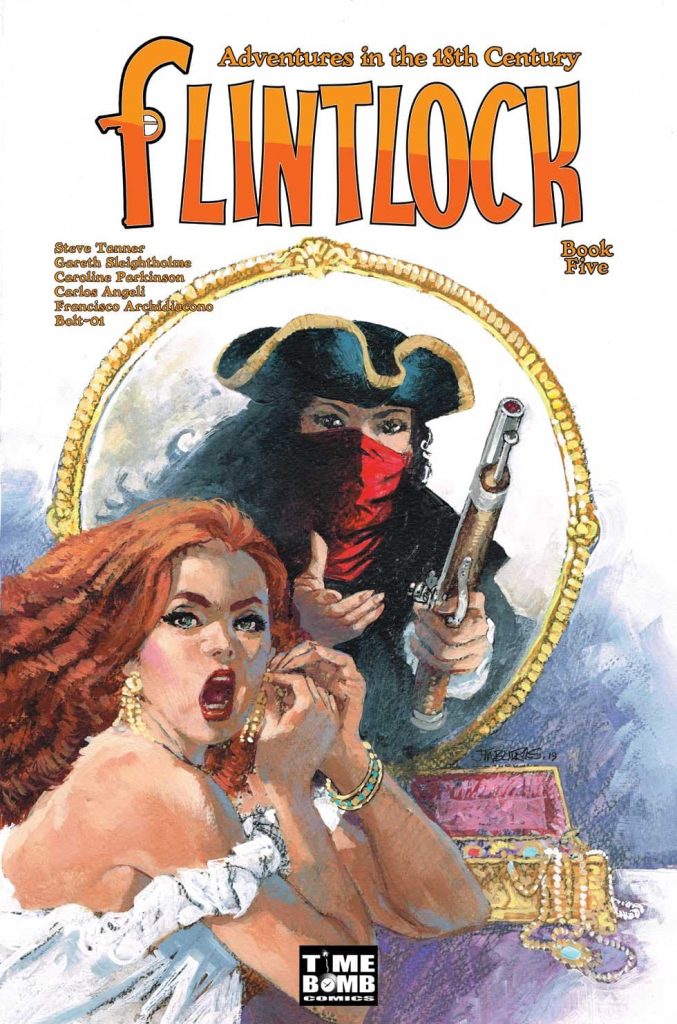 BRAWLER 2 COMING SOON
If you've been paying attention to our social media feeds you might have noticed that Brawler #2 is on its way to the printers. We'll have more updates soon, but if you've been waiting for the return of our newest anthology don't worry- it's on its way!