He's back!
This November we have an early Christmas present for you: the pre-order campaign for Harker's second storyline! Harker's seaside holiday is interrupted by murder- and despite his best efforts at avoiding all crime investigation, Critchley is determined to get his help in solving it. You can find all the details here– have a look!
– Katie, Digital Overlord
Need a refresher on Harker?
We've got reviews on the first arc! Here's one from Comics Anonymous, and another from Comicon. Check them out and then pick up The Book of Solomon in our store!
Still not convinced?
Geeky Brummie have spotlighted the Kickstarter– and look at the already unlocked bonus print from Harker artist Vince Danks!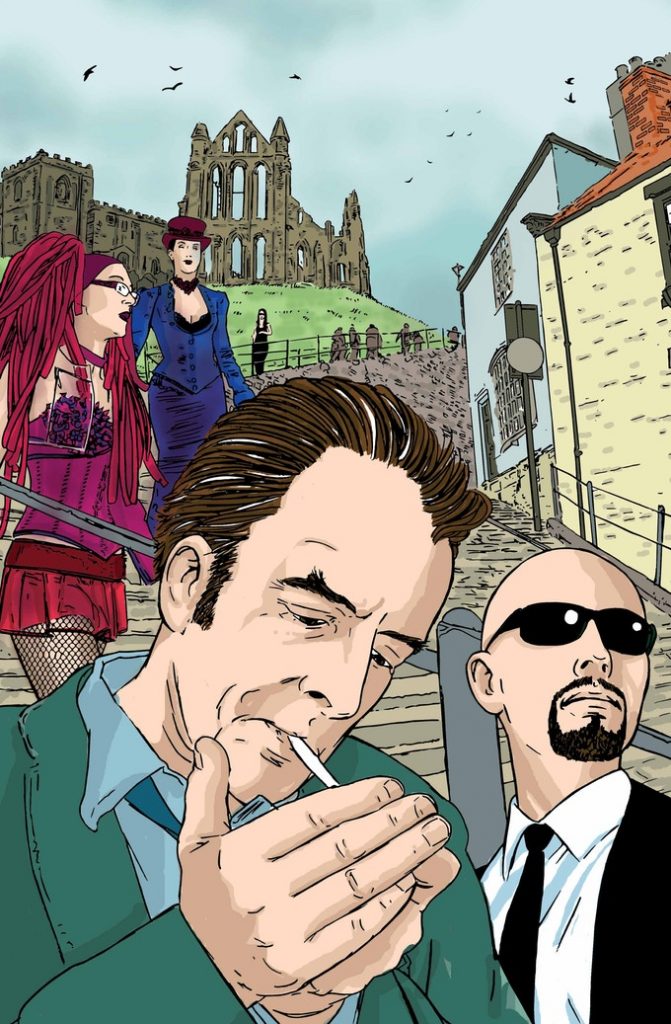 Connect with us at Thought Bubble
Next weekend (13-14/11), Time Bomb will be at Thought Bubble Comic Con in Harrowgate.
We're table 46 in the Comixology Originals Hall. Harker creators Roger Gibson and Vincent Danks will be signing at 3:30pm for half an hour on Saturday. Come see them and us!
Want to get the newsletter sent direct to you, along with extra news and sales codes? Subscribe via the link at the bottom of the page!