It's Brawler Time!
Last year we launched a brand new anthology- Brawler! It's an exciting, action packed book full of weird stories and new characters. Following its success we're back with #2. Creators like David Millgate, Steve Tanner and Jörgen Karlsson have come together to bring it to you- read on for more insights, bonus content and links! 
– Katie, Digital Overlord

 
Support Brawler!
You can help bring Brawler #2 to print- click through to head to the Kickstarter page and see what sorts of bonuses you can get now!


Bonus Brawler Art!
Look at what's already been unlocked and what's still up for grabs! 
Bonus art of Karl Kempe by Daniel Karlsson.

Bonus art of Major Rakhana by Pete L Woods.

Bonus art of Wolfheart by James Devlin.

Bonus art of The Killing Stroke by Gary Crutchley.

STILL TO BE UNLOCKED! Bonus art of Helga Frankenstein by Gabrielle Noble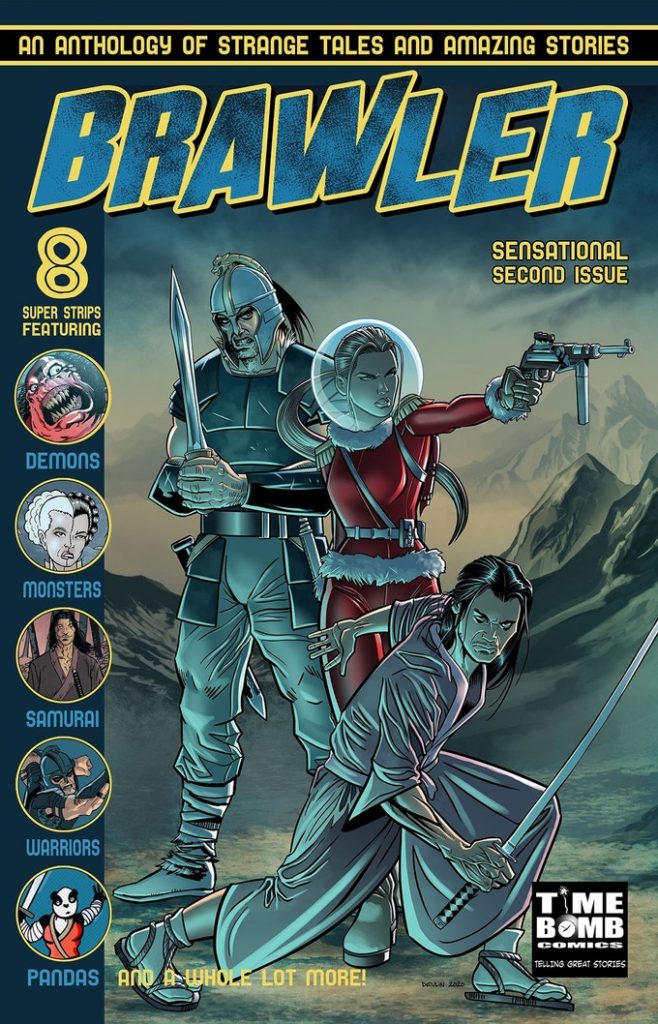 ---


THE BRAWLER #2 & WESTERNoir CAMPAIGN TEAM UP BONUS PRINT!
We've teamed up with Dave West of AccentUK- if you're supporting Brawler #2 and WESTERNoir on Kickstarter you'll get the full bonus print below! Both comics feature the work of creator Gary Crutchley, so we've gotten Gary together with colourist Matt Soffe to produce a team up including both lead characters!